Welcome to the Wiki
 Welcome to the wiki. Here you'll learn about the wacky nonsense that goes on in MrPokemonMeme's life! Now before u help us please follow these rules: 
Don't add false information
Don't spam
Be nice to others
No sockpuppeting
Have fun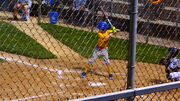 Latest activity
Ad blocker interference detected!
Wikia is a free-to-use site that makes money from advertising. We have a modified experience for viewers using ad blockers

Wikia is not accessible if you've made further modifications. Remove the custom ad blocker rule(s) and the page will load as expected.